My One Truth T-shirt came!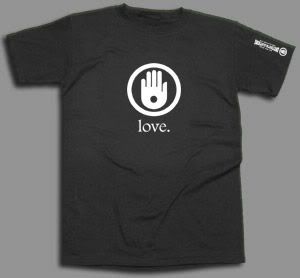 The One Truth t-shirt that I ordered finally came today... it was pretty quick and it only took 3 days to deliver. The shirt is black and it has a logo with Jesus' hand and underneath it says love. The reason why I bought this shirt is because Jesus' death on the cross cleansed our sin and because of Him dying for our sins, we can stand righteous before God. I just also want to wear this shirt so if someone asks me what my shirt means, I can talk to them about Christianity. Here's what the card that came with the shirt says:
and this is love: Jesus Christ laid down his life for us, and we ought to lay down our lives for our brothers. dear children, let us not love with words or tongue but with actions and in truth. (1 John 3:16, 18)


according to the Bible, love is laying down your life for someone, we are commanded to lay down our lives for our brothers, and in humility to consider others better than ourselves, (Philippians 2:3) love is not just a feeling, it's a choice, a choice to deny ourselves and look to someone else before we look to ourselves, and this is what Christ has called us to, to look to Him, on the cross He set us free from our selfishness and brought us into the law of love, love many times is painful, i'm sure Christ's flesh revolted at the idea of his laying his life down for us, but it brought salvation, love brings salvation: from spiritual death, from sin, from our flesh, from our pride, love, it's all we have to do, love God. All our actions should be a manifestation of the love of Christ in us, of the aching desire that burns in our soul to give ourselves wholly and solely to on thing: the worship of the One True God.